The Monts d'Orb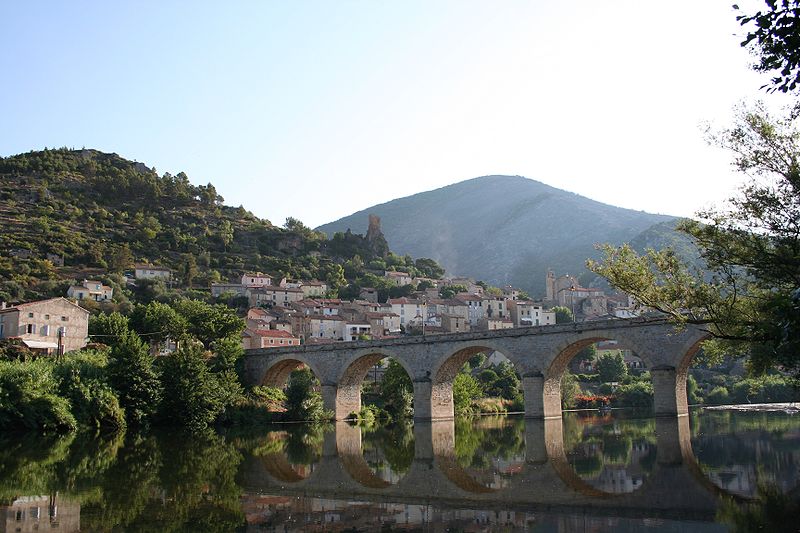 A character caussenard
Leaned back to back the mounts of l' Espinouse, between brooms, heath and tame chestnuts, give the village Saint Gervais sur Mare its Mediterranean destiny: only the pass of the thirteen winds or the pierre plantée still separate its from thermal softnesses of Lamalou les Bains à Graissessac, one has the memory of the country minors who exploited a rich person seam of coal. With the sources of l' Orb, not far from the medieval village of Ceilhes and Rocozels, moorland and grazing grounds give to the landscape a character "caussenard". Passed the lake d' Avene, the high turbulent valley then Bédarieux, discreet or impetuous, the river traces then its way between vines and orchards. Behind the peak of Tantajo, vis a vis the plain of Languedoc, come into sight the famous vineyards of Faugères.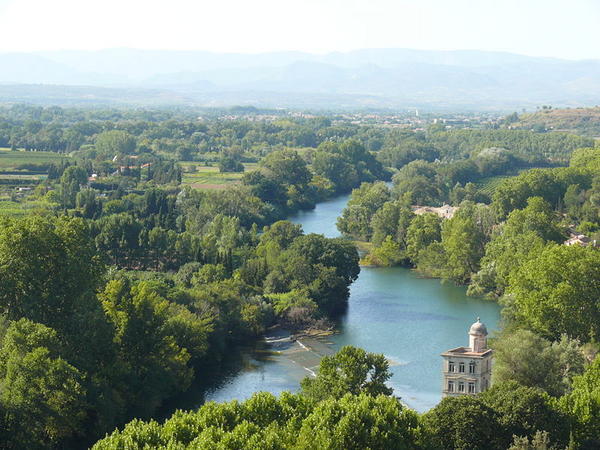 The valley of the l' Orb is formed after the l' Orb carries out a turn towards the South on the level of Tarrassac about fifteen kilometers of Lamalou les Bains. Here l' Orb starts its descent towards the Mediterranean and crosses typically mediterranean landscapes with small staged sunny vineyards. If you follow the D14 along the valley, you arrive at the village Roquebrun, whose softness of the climate is particularly adapted to all kinds of vegatation. Proposes some mlsewhere a mediterranean garden reserved for amateurs of southern most plants like the very many cacti cultivated in the mediterranean garden...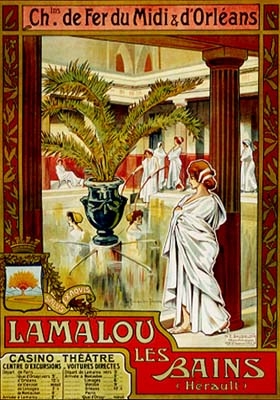 The Thermale village Lamalou les Bains is located at a 15 kilometers of Bains d' Avene and is more touristic with its thermale bath. It offers many shops and accomodations. It can be used as spot for rest before taking the road again either in north towards the parc Régional du Haut Languedoc or in the south towards the valley of the l' Orb direction Roquebrun.
Source:leguide montpellier.com