The Caroux - Espinouse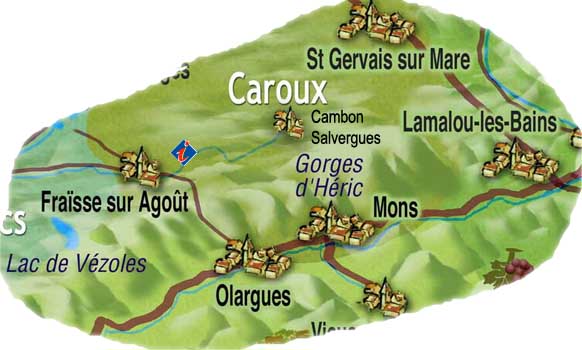 The silence of space

The Central Massif has an end. There you find the Espinouse, stretching from a hilly countryside to the languedoc coast.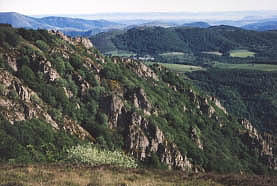 Megaliths, over 4000 years old, were there when the hunters and cattle breeders of the Neolithic arrived. The roads lead to the northern mountain slopes, overlooking the valley of the Agout, underneath woods of birches and chestnut trees. In the Espinouse, you will find :
Tourist Office of the Monts de l'Espinouse
Fraïsse-sur-Agoût
Olargues
Cambon Salvergues
Hikes on the slopes of the Espinouse may give you the chance to meet the smallest representative of the wild mouflons : the European mouflon. He indeeds loves the hilly, low mountain range in the south of France, which doesn't get too much snow in winter. He wears out his hoofs on the rocky grounds and on the dry lands of open spaces, covered with bushes and aromatic herbs. He wanders around in woodlands with both deciduous and coniferous trees, to protect himself against bad weather and the intense heat, and to look for food during winter.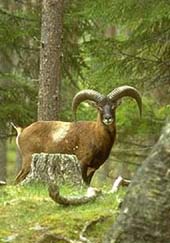 He lives in flocks of 10 to 20 animals. An older mouflon leads the flock of female and young animals. The rams are mostly solitary.The wild mouflon is the ancester of the domesticated mouflon.
Source : Balades à pied en Haut Languedoc, Monts de Lacaune. ISBN 2-904460-80-2